Sanford Health Supports Veterans
At Sanford Health, we have the utmost respect for our military members and want to be there for our heroes. We are dedicated to providing them with not only exceptional care but with the employment opportunities they deserve to support their families.
We recently announced a new industry-leading benefit for members of the Guard and Reserve. To show our support and ease financial burdens for our mobilized military members and their families, Sanford invests in employed service men and women by providing differential pay to supplement employees' compensation during qualified military deployments for up to 12 months.
It is our honor to be the provider and employer of choice for our nation's veterans.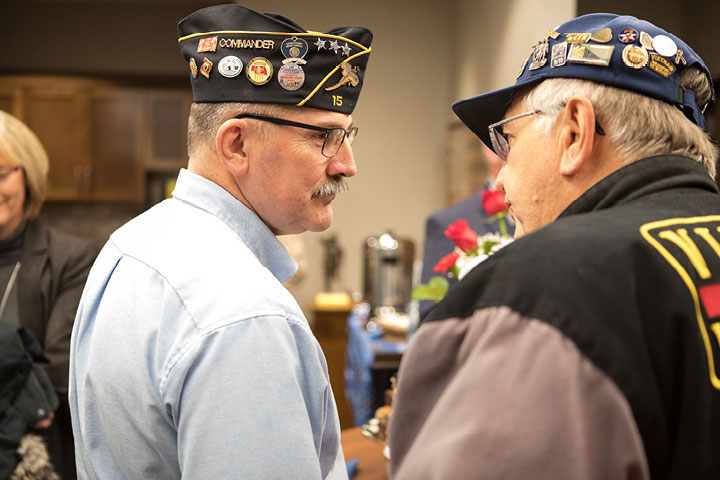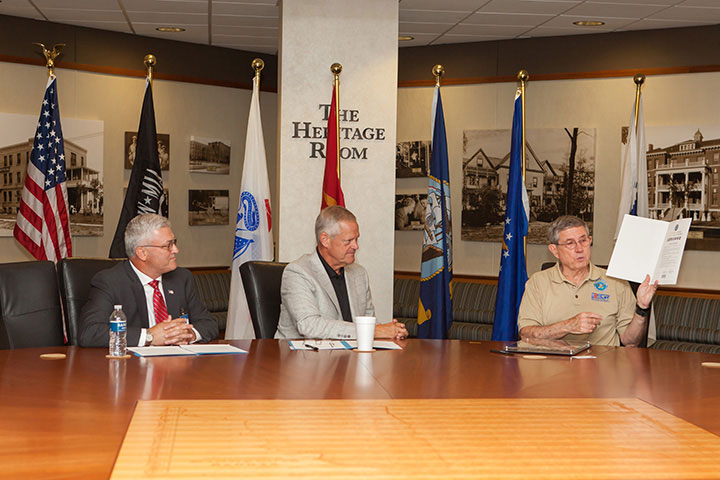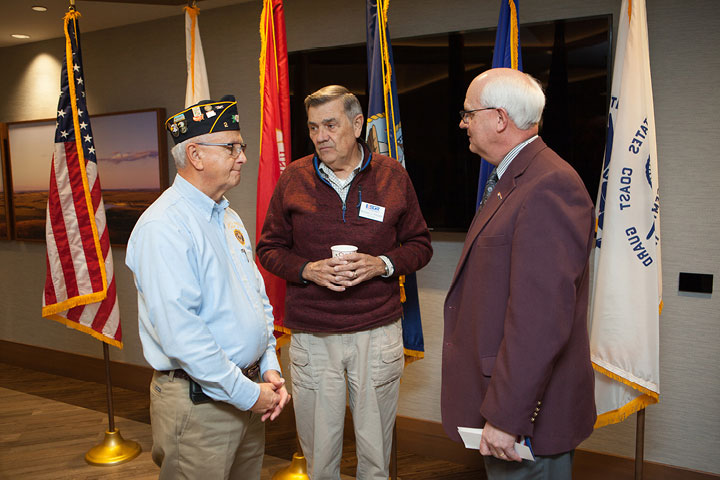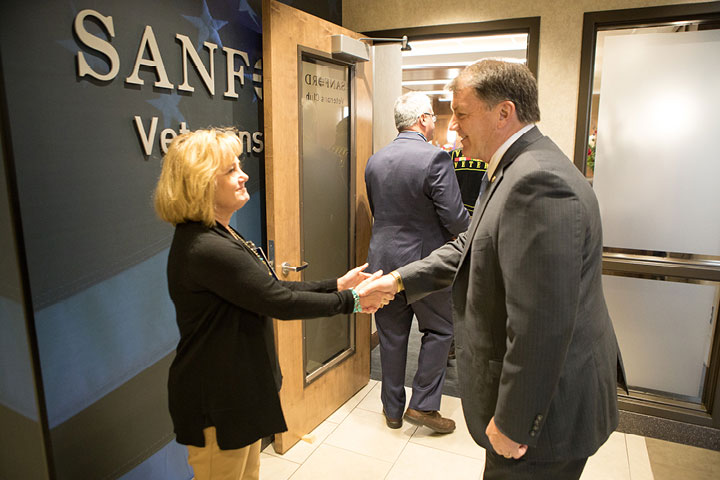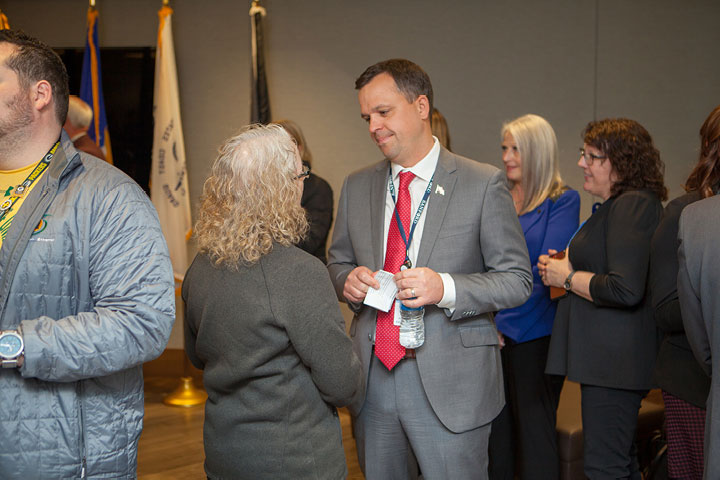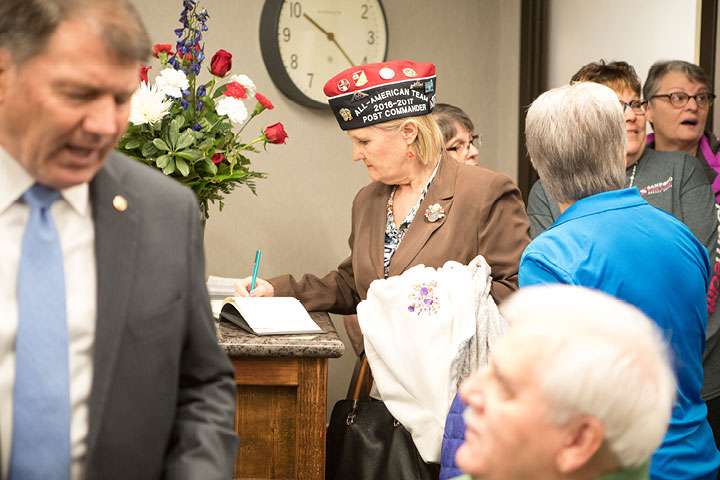 Culture
Sanford Health is excited to be on a journey of tremendous growth and momentum. With our vast geography, cutting-edge medicine, sophisticated research, and dedication to patients, we are making a difference in the lives of people both across the street and around the globe.
Sanford Health seeks to make a significant impact on health and healing. With a commitment to diversity and inclusion, our journey as an organization includes continually building on the diverse talents, experiences and beliefs of our employees, as well as the patients and communities we serve. We look forward to making this journey together.
Our Mission
Dedicated to the work of health and healing
Our Vision
Improving the human condition through exceptional care, innovation, and discovery.

Veterans Club
Sanford Health is dedicated to providing the utmost in care for our veterans and their families. The Sanford Veterans Club gives them a private place to rest and relax or talk with other veterans while they wait. In addition, clubs have coffee and water, guest computer access and a lounge area with a game table and TV. The clubs are part of Sanford Health's efforts to streamline and add resources for veterans, military personnel and their families. Clubs are currently opened on the main Sanford Health campuses in Sioux Falls and Fargo.
Wounded Warriors
Sanford Health sponsors the Wounded Warrior Amputee Football Team. Comprised of military veterans from across the country, these servicemen and women have all lost a limb while serving in Iraq or Afghanistan. The organization's mission is to highlight the perseverance of America's active and retired service members, and to raise awareness and support for wounded warriors and their families.
Featured Veterans
Click below to hear their story
Cindy Kaasa
Branch: Army
Military Job: Radio Teletype Operator
Sanford Job: Dialysis Unit Clinical Manager, Red Lake, Minnesota
"The Army taught me that there are so many cultures; I am very interested in how other people live. I learned how to intermingle with people of other cultures and how to care about people."
It was her experience in the Army that made Cindy a perfect candidate for a position at Sanford Health. She was one of the first employees when the dialysis unit first opened in 2005. She started as an LPN, ascending to clinical manager of the unit while obtaining her RN, bachelor's and master's degree in nursing.
Jon Goehring
Branch: Air Force
Military Job: Information Management Specialist/ Recruiter
Sanford Job: Talent Advisor, Sioux Falls, South Dakota
"In the Air Force, we lived by core values – integrity first, service before self and excellence in all we do. Those three core values help Air Force veterans immensely as they transition into a civilian occupation and are an exceptional fit for Sanford Health."
Jon joined straight out of high school and spent 20 years in the Air Force followed by five in the Air National Guard. During his service, he was deployed during Desert Storm from 1990 to 1991. Now as a talent agent, Jon brings candidates to Sanford Health and helps translate military resumes to show his colleagues how candidate military service applies to the job that the candidate applied for.
Todd Schaffer
Branch: Army
Military Job: Commander of the State Medical Detachment
Sanford Job: Physician, Bismarck, North Dakota
"I have provided care in some of the most remote and austere environments in the world with either no, or very rudimentary, external supports such as lab or X-ray. This has given me appreciation for the advantages I have by practicing in a facility such as Sanford Health. In addition, my experience leading troops at multiple levels has allowed me to help lead teams here in Bismarck to provide the best care for our patients."
Todd has been active in the military for 25 years and has been deployed four times. During those years, he traveled to Ghana where he helped build a medical clinic where they cared for more than 2,000 patients. Now as a physician at Sanford Health, he is taking those skills and applying them to patients in North Dakota.
Todd Simonson
Branch: Navy
Military Job: Surgical Technologist and Combat Medic
Sanford Job: Clinical Care Supervisor, Fargo, North Dakota
"When civilian employers are looking at military nurses, they get a huge bang for their buck because of all of the training the military requires. The military builds you up to higher levels of responsibility and authority."
After joining the Navy out of high school, Todd served in California, Washington state and Okinawa, Japan as a surgical technologist and combat medic. He then transferred to the Navy reserve. Now as a clinical care supervisor at the Sanford South University campus in Fargo, he provides the orthopedic surgical services department with 30 years of nursing and technical knowledge.
Awards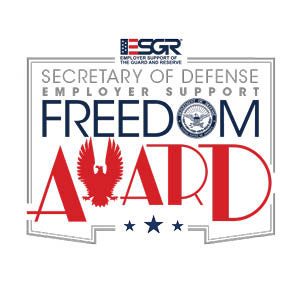 Secretary of Defense Employer Support Freedom Award Semifinalist
ESGR's awards program culminates with the Secretary of Defense Employer Support Freedom Award, the highest recognition given by the U.S. Government to employers for their outstanding support of employees serving in the Guard and Reserve.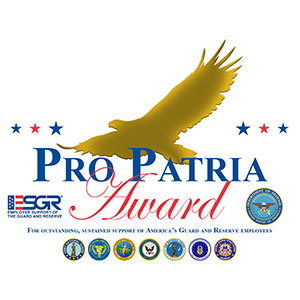 Pro Patria Award
ESGR's Pro Patria Award is presented annually by each ESGR State Committee to one small, one large and one public sector employer in their state or territory. Recipients have demonstrated the greatest support to Guard and Reserve employees through their leadership and practices, including adopting personnel policies that make it easier for employees to participate in the National Guard and Reserve. This is the highest level award that may be bestowed by an ESGR State Committee.
Sponsorships and Resources
Living in the Midwest
Sanford Health is an integrated health system headquartered in Sioux Falls, S.D. It is one of the largest not-for-profit health care systems in the U.S. with locations in nine states and nine countries. Sanford Health includes 43 hospitals, 243 clinic locations and 1,400 physicians in 81 specialty areas of medicine. With more than 28,000 employees, Sanford Health is the largest employer in North and South Dakota.
Sanford Health has four main hubs located in Sioux Falls, S.D; Fargo, N.D.; Bismarck, N.D.; and Bemidji, Minn., along with multiple network sites across the region.
Sanford Health in South Dakota
At Sanford Health, you can find job openings tailored to your skill set, experience and career goals, whether it is in one of our 11 medical centers, 105 clinics or 16 senior living facilities across South Dakota. We take pride in our competitive wages and salaries, flexible hours and opportunities for advancement. Continuing to grow in South Dakota, Sanford Health is excited to grow with the openings of the Sanford House, the Edith Sanford Breast Center, Sanford Research, Ava's House and the Imagenetics facility in Sioux Falls, S.D.
Living in South Dakota
Come explore everything this great state has to offer. Located in the heart of the Midwest, South Dakota has something for everybody. Incredible outdoor adventures await those wishing to experience the natural beauty of the Rushmore State. Hit the trails for biking or hiking or to the countryside for hunting or fishing. Get a taste of local life by attending one of the many concerts, festivals or by visiting a local winery. Imagine the possibilities in South Dakota.
Sanford Health in North Dakota
Sanford Health is the largest health care provider in the region. With more than 28,000 employees in the Upper Midwest, Sanford prides itself on being an industry leader in health care. Opportunities at Sanford are endless. Our North Dakota facilities include eight medical centers, 87 clinics and nine senior living locations. Additionally, Sanford Health is continuing to bring excellence in health care with the 2017 opening of our new medical center in Fargo, N.D. An inspiring career isn't the only benefit waiting for you. Sanford strives to ensure employees are empowered to make a difference in the organization and in the lives of the patients we serve.
Living in North Dakota
Discover all of the things you can do in North Dakota. Located in the Great Plains, North Dakota showcases breathtaking views of the wide open prairie. Experience the wonder of the Badlands or explore nature at its finest at Theodore Roosevelt National Park. Learn about the Native American culture with a trip to the Plains Art Museum or take in a show at the thriving Fargo downtown area. Whether it's horseback riding, golfing or motorcycling, you'll love getting to know North Dakota.
Sanford Health in Minnesota
At Sanford Health, we believe that it's not just about finding a job. It's about finding a career that inspires. We have 18 medical centers in Minnesota, 64 clinics and 16 senior living facilities. With more than 28,000 employees, Sanford Health is the largest employer in the Midwest. We combine a tradition of transforming health care with ensuring that every community member has access to the highest quality care and services close to home. Imagine making a difference with an industry leader. We invite you to join our family.
Living in Minnesota
We invite you to explore Minnesota. With several professional sports teams, world-class music venues and historic theatres, there is always something happening in Minnesota. Dubbed the land of 10,000 lakes, the outdoors is a large part of life for many residents. Whether boating, fishing or relaxing by the dock, lake life is always an adventure. Living here, there is also something else to discover in Minnesota.
Jobs by Location
Sanford Health has hospitals, clinics and other locations across more than 250,000 square miles, from small towns to large cities. Click on the map below to find a job opportunity near you. The numbers on the map represent the open positions in that location.